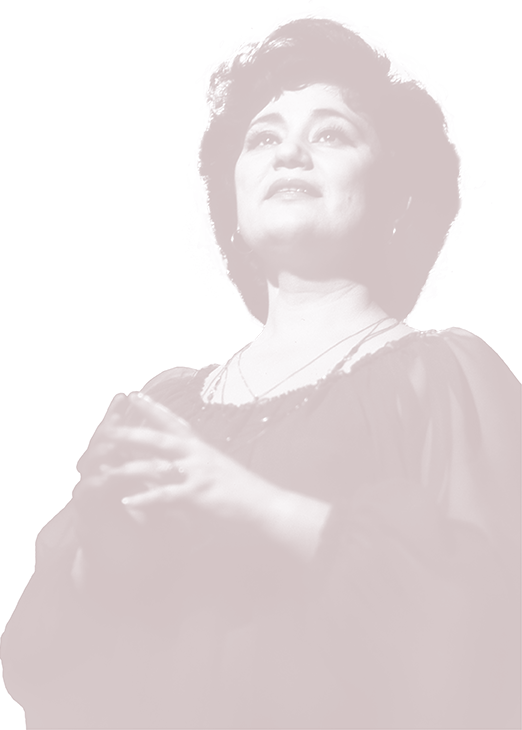 Angela Arti
Soprano, Master of Arts
Titles and merits:
Master of Arts 2011
Training:
Studies:
1998: he graduated from the "G. Musicescu" Academy of Music, in the class of the university professor Mihail Muntean, People's Artist;
2008: graduated Master in the class of university professor Maria Bieşu, Primadona of the National Opera, People's Artist;
Professional activity:
2000 - present: vocal soloist (soprano) of TNOB "Maria Biesu" from Chisinau, Moldova.
Repertoire:
Opera repertoire:
Giuseppe Verdi: Il Trovatore- Leonora
Aida - Aida
Masked Ball- Amelia
Nabucco- Abigaille
Giacomo Puccini: Madama Butterfly- Madama Butterfly
Tosca- Floria Tosca
Pietro Mascagni: Songs for Soprano or Tenor
Henry Purcell: Dido and Aeneas- Dido
Sergey Rahmaninov: Aleco- Zemfira
Gheorghe Mustea: Alexandru Lăpușneanu- Ruxanda
Wolfgang Amadeus Mozart: Don Giovanni - Donna Elvira
Franz Lehár: Die lustige Witwe (The Merry Widow) - Hanna Glavary
Johann Strauss (son): Die Fledermaus (The Bat) - Rosalinda
Vincenzo Bellini: Norma - Norma
Jules Massenet: Manon Lescaut- Manon
Vocal-symphonic repertoire:
Giuseppe Verdi: Requiem Mass
Ludwig van Beethoven: Symphony IX
Giovanni Battista Pergolessi: Stabat Mater
Tournaments and collaborations:
Tournaments: Great Britain, Spain, Portugal, USA, Turkey, France, Germany.
Collaborations: opera houses in Brasov, Cluj-Napoca, National Philharmonic "Serghei Lunchevici", Organ Hall, Symphony Orchestra of Tele-Radio Moldova.