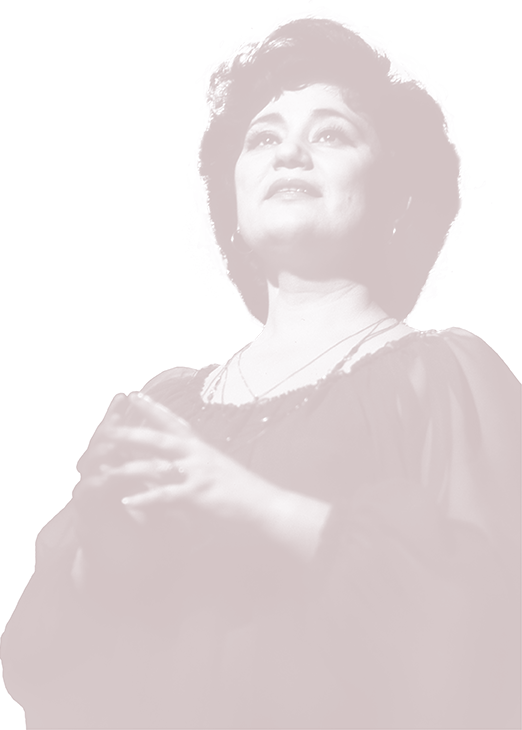 Irina Șciogoleva
Soprano
CURRENT REPERTOIRE
Professional formation:
Studies:
Graduated from the University of Arts. G. Musicescu;
Professional activity:
1999 - present: vocal soloist (soprano) of TNOB "Maria Bieșu" from Chisinau, Moldova.
Repertoire:
Micaela, "Carmen", G. Bizet
Mimi, "La Boheme", G. Puccini
Margarita, "Faust," Ch. Gounod
Susanna, "Figaro's Wedding," V.A. Mozart
Barbarian, "Figaro's Wedding"
Liu, "Turandot", G. Puccini
Desdemona, "Otello", G. Verdi
Valenciena, "Văduva Veselă", Fr. Binding
The ugly duckling, "The ugly duckling", I. Covachi
Ganetta, "The Elixir of Love", G. Donizetti
Brigitta, "Iolanta," P.I. Ceakovschi
Ines, "Troubadour," G. Verdi
Javotte, "Manon", J.Massenet
Widow, "Alexandru Lapusneanu", G. Mustea
Lady, "Macbeth," G. Verdi
Annina, "Traviata", G.Verdi
Kat, "Cio-Cio-San", G. Puccini
Awards:
Winner of the National Contest for vocal interpretation "A. Stîrcea "and the International Competition" H. Darclee ", Romania, 1999.
Tournaments and collaborations:
Tours: Sweden, Germany, Austria, Great Britain, Switzerland.