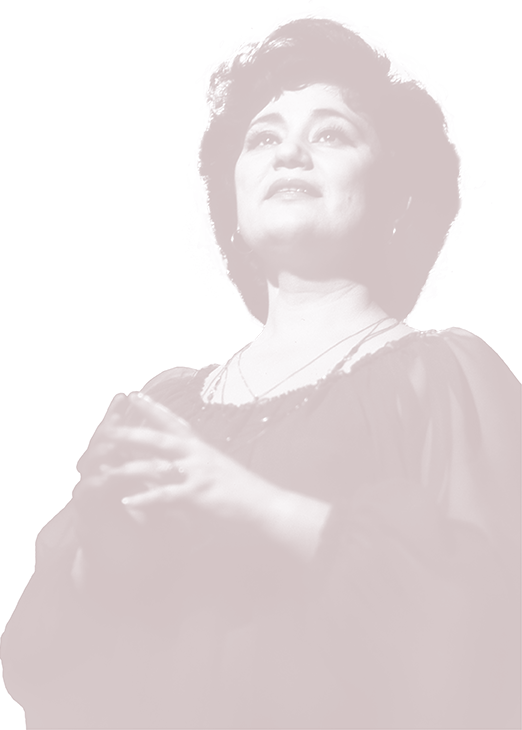 Lilia Istratii
mezzo soprano
CURRENT REPERTOIRE
Training:
Studies:
2013: graduated from the High School with Arts Profile "Ion Creanga" from Balti
2017: graduated from the Academy of Music, Theater and Fine Arts, faculty: Musical Art, department: academic cantro, class of prof. Mihail Munteanu
2017-present: Master Academy of Music, Theater and Fine Arts in the class of Prof. Mihail Munteanu
Professional activity:
2018 - present: vocal soloist (mezzo-soprano) of TNOB "Maria Bieșu" from Chisinau, Moldova.
Repertoire:
Opera repertoire:
Liubașa- "The Bride of the Tsar", N. Rimskii-Korsakov
Olga- '' Evghenii Oneghin '', P. Tchaikovsky.
Polina- "Lady of Spades", P. Tchaikovsky
Fidalma- "Secret Marriage", D. Cimarosa
Mamma Lucia- '' Cavalleria Rusticana''P.Mascagni
Vocal-symphonic repertoire:
A.Vivaldi: "Dixit Dominus" RV 594
W.A. Mozart: "Requiem" in D minor
W.A. Mozart: Missa "Solemnis" in C minor KV 139
J.S.Bach- "Magnificat" BWV 243
Awards:
2016: Second Prize at the "Alexei Stârcea" International Competition
2018: Finalist of the Georgia International Competition "Opera Crown"
Tournaments and collaborations:
Tournaments: Romania, Germany, France
Collaborations: Organ Hall, National Philharmonic.