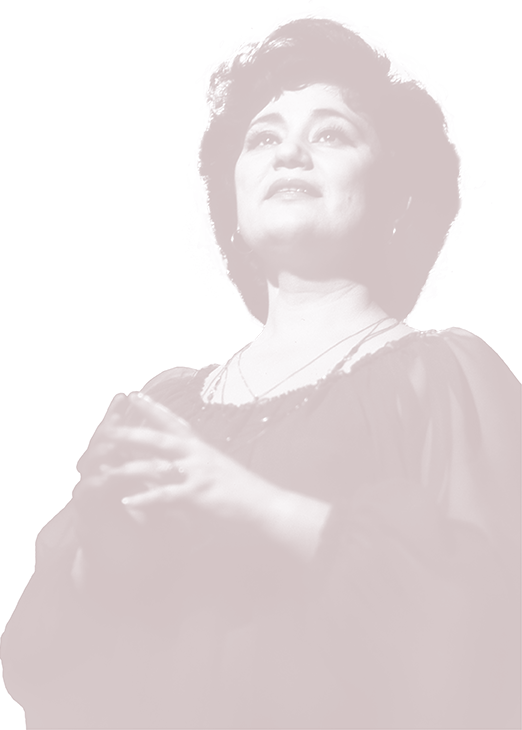 Lilia Șolomei
Soprano, People's Artist
CURRENT REPERTOIRE
The current repertoire:
• Secret marriage
• Masquerade
• Excerpts from the Gala Concert.
Titles and merits:
People's Artist of Moldova 2018
Biographical data:
Studies:
Graduated from the Academy of Music (Chisinau).
1998 graduated from the postgraduate school of the Academy of Music
2003 - Higher School of Music and Theater. F. Mendelssohn-Bartholdy in Leipzig.
Currently - soloist of the Maria Biesu National Opera and Ballet Theater
Repertoire:
Rosina ("The Barber of Seville" by W. A. Mozart)
Gilda ("Rigoletto" by G. Verdi)
Violetta (La Traviata by G. Verdi)
Oscar ("Masquerade Ball" by G. Verdi)
Lucia ("Lucia di Lammermoor" by G. Donizetti)
Michaela ("Carmen" by J. Bizet)
Frasquita (Carmen by J. Bizet)
Liu ("Turandot" by G. Puccini)
Musetta (The Bohemian by G. Puccini)
Martha ("The Tsar's Bride" by N. Rimsky-Korsakov)
Adina ("The Elegy of Love" by G. Donizetti)
Adele ("The Bat" by I. Strauss)
Liseta (The Secret Marriage of D. Cimarosa)
Vocal and symphonic repertoire:
"Requiem" "Liturgy in C major",
"Liturgy in E minor" - W.A. Mozart
"Requiem" - G. Verdi
"Carmina Burana" - K. Orff
"Gloria" - A. Vivaldi
"Messiah" - GF Handel
"Die Schopfung" - - J. Haydn
"The Table of Solemnis" - L. Beethoven
"Lucefarul" - E. Doga
Tournaments and collaborations:
Tours: Great Britain, Ireland, Italy, Germany, Austria, England, Denmark, China, North Korea, Romania, France, Italy, Spain, Poland, etc.
Collaboration: with the National Philharmonic, Organ Hall, National Palace.