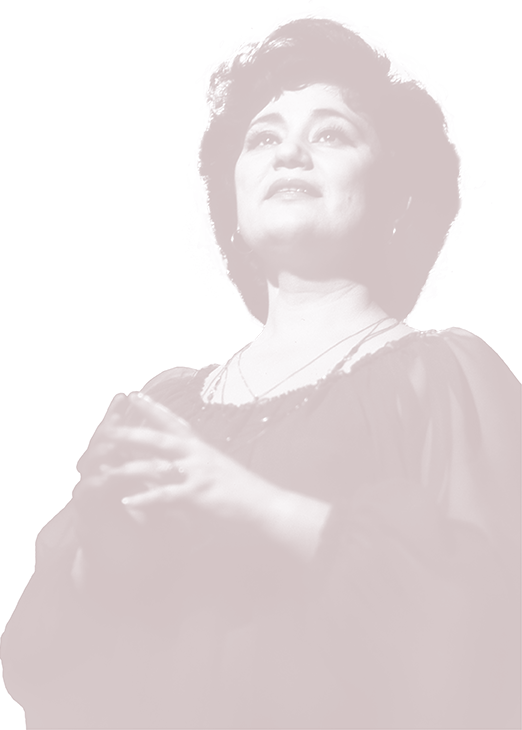 Luciano Ganci
CURRENT REPERTOIRE
LUCIANO GANCI, TENOR
In a recent article that appeared in the Italian publication Panorama (August 2013), under the heading Visione Lirica - I giovani talenti del do di petto, the renowned musicologist and journalist Lorenzo Arruga analyses the future of opera singers and includes the young tenor Luciano Ganci who has an attractive timbre and great vocal possibilities, among the leading new generation of Italian tenors.
Luciano Ganci's keen interest in music started at the age of 9 when he joined the Pueri Cantores Choir of the Cappella Sistina. Later he continued to further his music studies in pianoforte and organ as well as in singing. He was soon attracted to the world of opera and in 2001 he took the role of Don Basilio and Don Curzio in Mozart's Le Nozze di Figaro during the International Festival "Severino Gazzelloni" at the Teatro Argentina, Rome, appearing alongside Renato Bruson.
As a result of his success in these performances Ganci took opera singing as his profession and continued to further his vocal studies under the guidance of world-renowned soprano Mirella Freni at the Centro Universale del Bel Canto, Vignola and later with Otello Felici.
Ganci was shortlisted in several competitions such as Operalia (2007) and the XXVI International Opera Competition "Maria Caniglia (2009) and won several others such as the VIII International Opera Competition "Ottavio Ziino" (2009), "Iris Adami Corradetti" , and "Rolando Nicolosi" (2010). He was also awarded the international prize "Giuseppe Verdi" as the most promising young lyric voice (2010).
Luciano Ganci continued to show remarkable progress which led to further engagements that included leading tenor roles both in Italy and elsewhere. The press reviews brought this tenor to the forefront of exceptionally talented singers to watch: "di grande qualita' anche la prestazione di Luciano Ganci, uno dei pochi artisti odierni che possa vantare uno squillo tenorile d'antan' e una voce calda e di colore mediterraneo doc, piuttosto omogenea in tutta la gamma e di volume ragguardevole."
His engagements abroad have also taken him to Athens (Madama Butterfly); New Delhi, India (Cavalleria Rusticana – alongside Francesca Patanè) and Kazakhstan (Attila under the direction of Valery Gergiev – a production he repeated at the Marijnsky Theatre, St. Petersburg). In Beijing he was invited by the National Centre for the Performing Arts to sing the role of Ismaele in Nabucco (March 2013) and subsequently Manrico in Il Trovatore (May 2014). His performance in Beijing was met with critical acclaim… "this tenor can act and sing…he has a beautiful voice with a clear ringing sound…"
His successful concert platform performances were enthusiastically received in Austria, Czech Republic, Hungary, Arab Emirates, India, Switzerland, Canada, Israel, Korea, Russia and obviously his native Italy. Although relatively young he has already collaborated closely with leading conductors including Valery Gergiev, Donato Renzetti, Gianluigi Gelmetti, Claudio Scimone, Renato Palumbo, Wayne Marshall, Eve Queller, and Eugene Kohn. As regards stage directors he worked with renowned names such as Hugo de Ana, Gilbert Deflo, Leo Muscato, Pierluigi Pizzi, and Cristina Mazzavillani Muti.
Last July Luciano Ganci sant the role of Mario Cavaradossi in Puccini's Tosca at the Arena Sferisterio (Macerata). In a review by the GB Opera Magazine Ganci was described as a "giovane tenore di grandissimo livello e con un raro quanto impeccabile senso musicale...... bella e raffinata vocalità, con il giusto uso dei portamenti ed un eccellente controllo del fiato."
'Mascagni in Concert', a CD released on the Chandos label features Luciano Ganci accompanied by the Filarmonica 900 del Teatro Regio di Torino under the baton of Gianandrea Noseda. The various tracks represent unpublished and less known Mascagni repertoire in which Luciano Ganci sings "Ave Maria" (1894), "Padre Nostro" (1880) and "Serenade" (1902).
Ganci's forthcoming engagements include Macbeth (role debut) at the Opera Royal Muscat, Oman (September 2014); La Traviata at the Rudolfinum, Prague (October 2014); Madama Butterfly at the Teatro Verdi, Padova (October 2014); Attila at the L'Opera Bastille, Paris (November 2014); and Simon Boccanegra (role debut) in Peking in 2015.