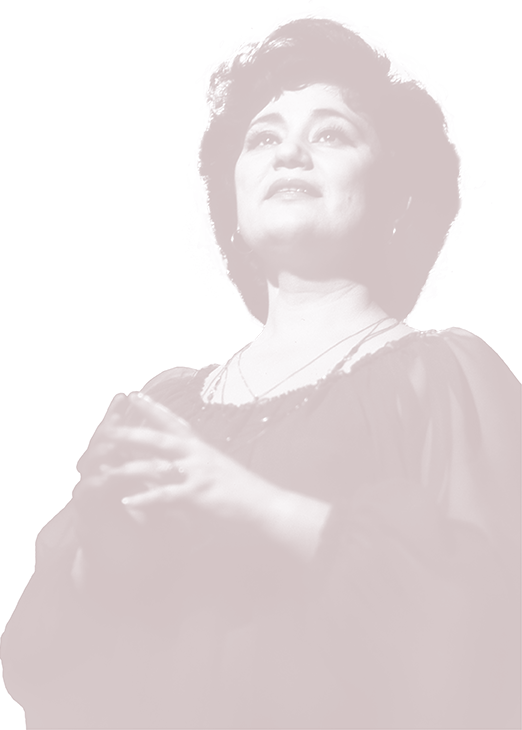 Valeriu Cojocaru
bas, Artist al Poporului
CURRENT REPERTOIRE
Titles and merits:
People's Artist 2011
Master of Arts 2005
Professional formation:
Studies:
1980: he graduated from the "Ștefan Neaga" Music College, the class of professor Petru Stroiu, choral conductor.
1985: he graduated from the "G.Musicescu" Music Academy, the class of professor T. G. Alioșina;
Professional activity:
1984 - present: vocal soloist (bass) of TNOB "Maria Biesu" from Chisinau, Moldova.
Repertoire:
Bartolo ("Figaro's Wedding" W.A. Mozart)
Ramfis ("Aida" G.Verdi)
Ferando ("The Troubadour" G.Verdi)
Shotgun ("Rigoletto" G.Verdi)
Samuel ("Bal Mascat" G.Verdi)
Zaccaria ("Nabucco" G.Verdi)
The Guardian ("The Force of Destiny" G. Verdi)
Konceac ("Prince Igor" A. Borodin)
Oroverso ("Norma" V. Bellini)
Sagrestano ("Tosca" G.Puccini)
Timur ("Turandot" G.Puccini)
Colin ("Boema" G.Puccini)
Gremin ("Evgheni Oneghin" P. Tchaikovsky)
Basilio ("The Barber of Seville" G. Rossini)
Sobakin ("Tsar's Bride" N. Rimsky-Korsakov)
Awards:
Winner of several competitions:
Republican Contest "A. Stârcea" (1989),
Inter-Republican Contest of Singers, Moldova (1989),
"Tomis Contest, Costanţa, Romania (1991),
National Contest "Silver Chrysanthemum", Chisinau (1996),
"M. Glinca" International Vocalist Competition from Alma-Ata (1991),
International Bass Competition, Moscow (1993),
He won the second prize at the "Feodor Saliapin" International Competition, Kazani, Russia (1993),
Korean International Festival (1994).
Tournaments and collaborations:
Tours: Romania, Russia, Belarus, Bulgaria, Italy, Spain, France, the Netherlands, Belgium, Portugal, Ireland, Great Britain, Korea.