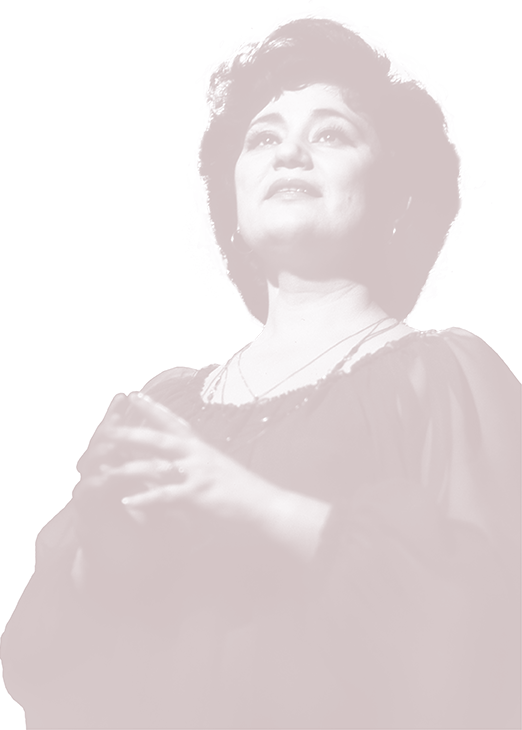 Taisia Caraman
CURRENT REPERTOIRE
Training:
Studies:
1998: "Ștefan Neaga" Music College.
2003: "Gavriil Musicescu" Academy of Music, Theater and Fine Arts, academic singing, under the guidance of Professor Valeriu Vdovicenco.
2018: Master at the Academy of Music, Theater and Fine Arts "Gavriil Musicescu", class of teacher Tatiana Busuioc.
International Voice Interpretation Workshop.
Professional activity:
Present: soloist (mezzo-soprano) at the "Maria Bieșu" National Opera and Ballet Theater.
Opera repertoire:
Georges Bizet: Carmen - Mercedes
Giuseppe Verdi: Otello -Emilia
Nabucco-Fenena
Rigoletto-Giovana
La Traviata- Flora / Annina
Wolfgang Amadeus Mozart: The Wedding of Figaro - Marcellina
Pietro Mascagni: Cavalleria Rusticana- Santuzza / Lucia
Piotr Tchaikovsky: Evgheni Oneghin-Larina
Jacques Offenbach: The Tales of Hoffmann-Nicklausse
Tudor Zgureanu: Decebal-Dochia
Tournaments and collaborations:
Collaborations: "Serghei Lunchevici" National Philharmonic; "TeleRadio-Moldova" National Orchestra; "Salon muzical" National Library; Organ Hall; "Nicolae Sulac" National Palace.